Event details
Saturday | September 22, 2018
7:30 pm
Main Auditorium - Subiaco Arts Centre
(08) 6212 9292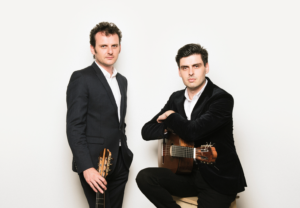 Australia's finest guitar duo, the Grigoryan Brothers, return to Perth performing works from their latest ARIA nominated release, Songs Without Words which sees a return to classical repertoire.
The program will also include other works highlighting their diverse skills: their deep appreciation of a broad spectrum of musical styles has resulted in many collaborations involving music, both written and improvised.
Combine this with their classical training and the result is a unique sound incorporating all these influences.
Tickets: Subiaco Arts Centre Box Office – Phone (08) 6212 9292 or Book tickets online.