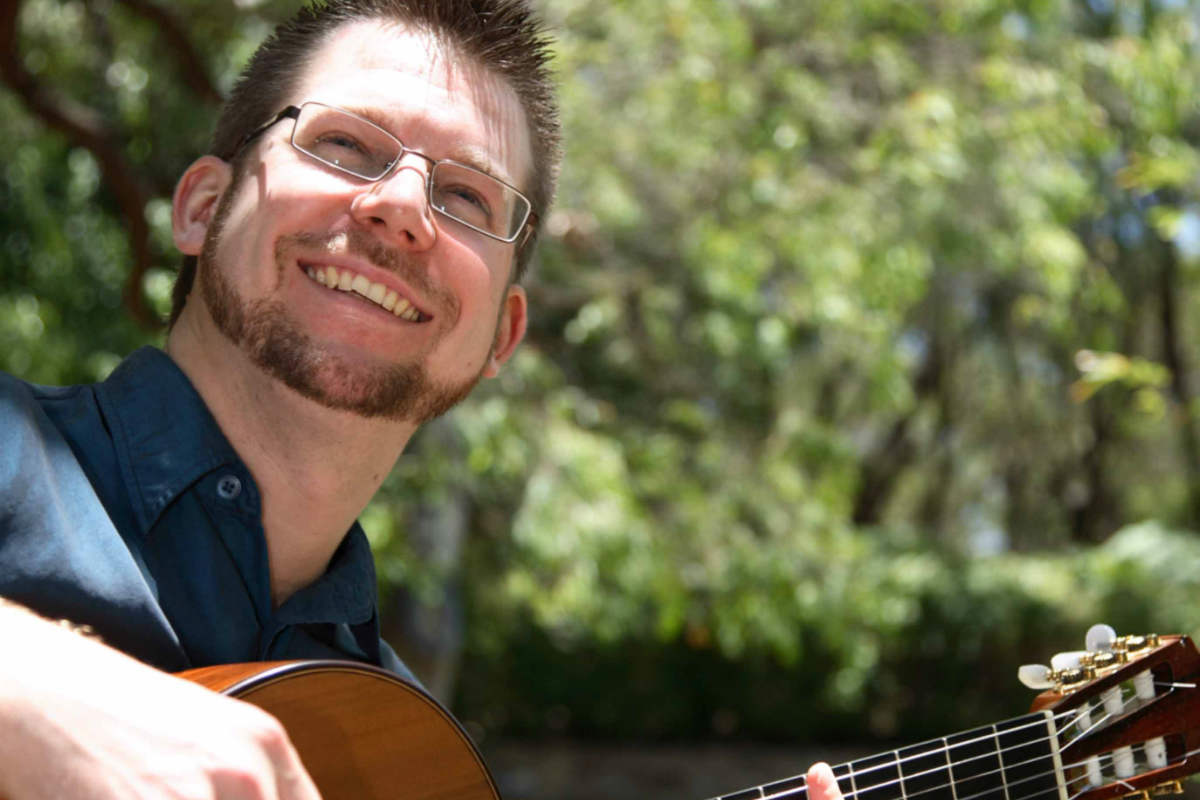 JONATHAN PAGET
Let's find out a little more about our Classical Guitar Society of WA President
How long have you been playing the guitar and when did you join the orchestra?
I've been playing guitar for 29 years. I did conduct the orchestra back in about 2006, but have never been a member of the orchestra. My involvement with the guitar society has been as President, since about 2005.

What have been your biggest achievements so far?
Marrying my gorgeous wife, Apple, would have to be No.1. As far as professional achievements go, it would be finishing my doctorate of musical arts, or winning the Shell Darwin International Guitar Competition

What is your favourite piece of music?
Difficult one! I really love Bagatelle No.1 by William Walton. I love the Bream recordings of English guitar music, and I have recorded the Bagatelles on my second CD Midsummer's Night for Move Records.

What kind of guitar do you play?
Mostly, I play a Greg Smallman guitar. Smallman is the inventor of the lattice-bracing system, a world-leader in guitar luthier technology, and is now based in Esperance WA. I have quite a number of other guitars as well, although I seldom play them in concert (including a Ramirez, Contreras, Holtier). I also have a wonderful Peter Biffen theorbo (which I've played quite a bit with Baroque ensembles) and recently a 19th century guitar from 1860s Vienna which is delightful and fun to play.

What do you do for a living?
I am a senior lecturer at the WA Academy of Performing Arts, where I'm acting Coordinator of Classical Music, Honours & Postgraduate Coordinator, and run the classical guitar program.

What do you enjoy doing in your spare time?
Bike-riding! particularly Mountain-bike riding.