Event details
Sunday | November 4, 2018
3:00 pm
Music Auditorium, WA Academy of Performing Arts, Edith Cowan University (2 Bradford St Mt Lawley) 
Plus supporting performances from emerging WA artists, Don Candy (UWA graduate), and Cameron Somodji (4th-year WAAPA student)
As part of his tour as the 2017 winner of the Melbourne International Concert Artist Guitar Competition, Cal performs a scintillating program of guitar artistry, featuring works by Domenico Scarlatti (Italy), Manuel M. Ponce (Mexico), Nigel Westlake (Australia) and Agustín Barrios (Paraguay).
Canberra-born classical guitarist Callum Henshaw is considered one of Australia's leading young players. He has had success in a number of major national and international competitions, including First Prize Winner at the 2012 Cordoba International Guitar Competition, the 2014 Tirana International Guitar Competition, and Third Prize at the 2014 Adelaide International Guitar Competition. Cal has studied with Minh Le Hoang and Timothy Kain, and is currently completed a doctorate at ANU. In 2016, Cal released the critically acclaimed, Echo & Return, which includes the world premiere recording, 'Bleed-through', by Australian composer, Samuel Smith. Cal performs on a Greg Smallman & Sons classical guitar and is proudly sponsored by Knobloch Strings.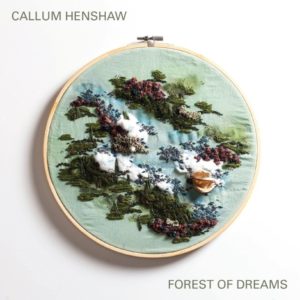 Visit https://callumhenshaw.com from more information about Callum and his new album, Forest of Dreams.
Variations sur Folia (Ponce): https://www.youtube.com/watch?v=BuxFFIZOgCM
Neil Gow's Lament: https://www.youtube.com/watch?v=RosmRGRbiQw
Sonata del Decamron (Brouwer): https://www.youtube.com/watch?v=RX6Q7lLwBgA