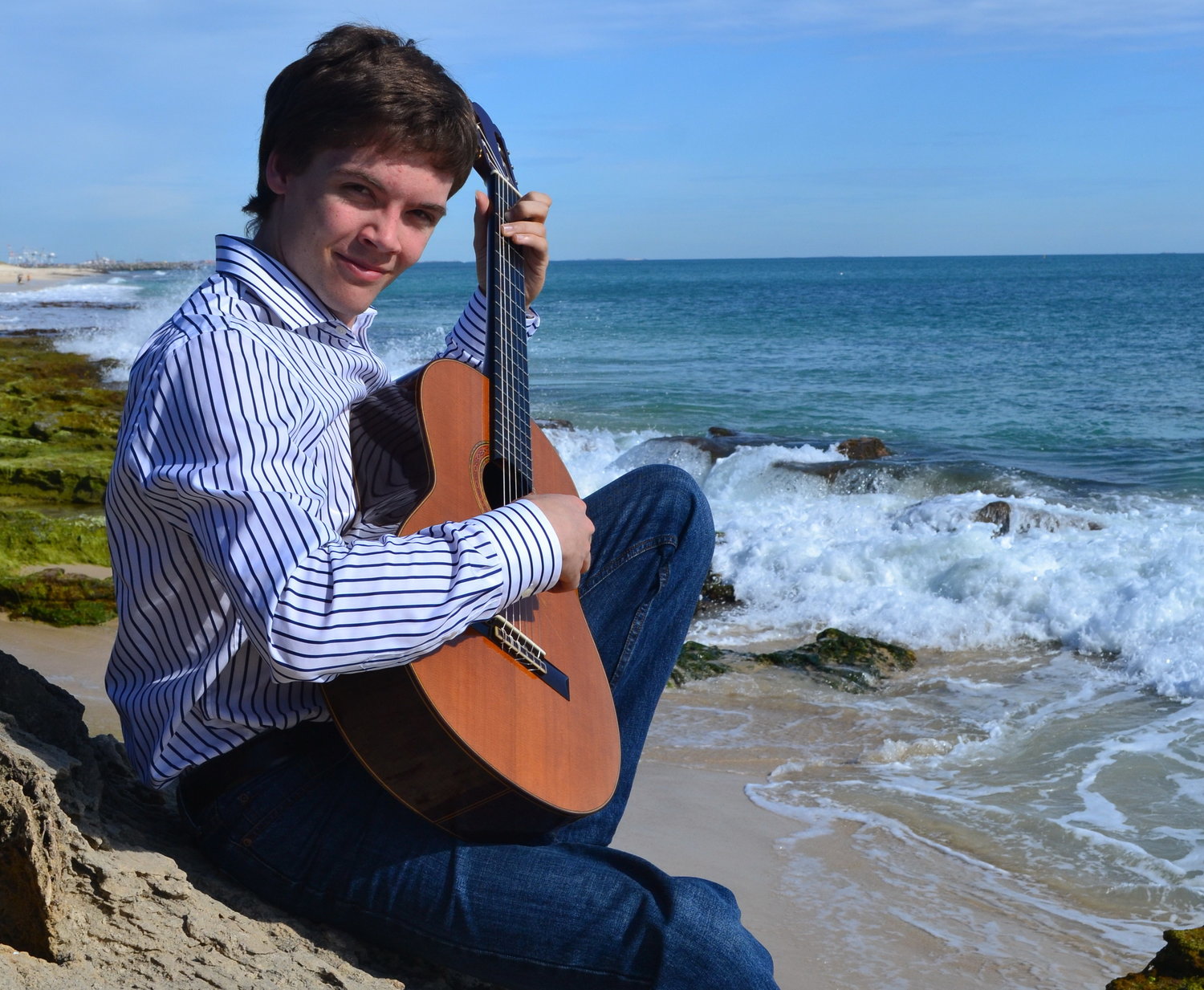 Mathew Laurenson
Each month we profile a guitarist from our Guitar Society Orchestra. This month we feature our talented conductor, Mathew Laurenson. Let's find out a little more about Mathew.
How long have you been playing the guitar?
As of this July, I will have been playing the classical guitar for twenty four years.
When did you join the orchestra?
I first joined the Guitar Society Orchestra when I was in high-school at Perth Modern School. Since then I have been involved as a player in the orchestra, as well as conducting the orchestra for three years.
What have been your biggest achievements so far?
My biggest achievements so far have been: my education, which I am currently continuing with a Masters of Teaching at UWA; my three CD albums titled: 'Awakening the Classical Guitar', 'New Beginnings, the Journey of Composition' and 'Rainbow Shards'; and my achievements with the Guitar Society Orchestra through my role as conductor.
What is your favorite piece of music?
My favorite piece right now is the title track of my first CD which is called 'Awakening'. I wrote this piece in 2014, and it has turned out to be the first of many more compositions.
What kind of guitar do you play?
My guitar is made by Paul Sheridan. Paul is a Western Australian master-craftsman who specialises in carbon-fiber lattice braced guitars. His guitars are world-renowned for the beauty of their sound, as well as their marvellous projection.
What do you do for a living?
My primary employment is as a classical guitar tutor. I currently teach for the Instrumental Music School Services, as well as privately at my student's homes.
What do you enjoy doing in your spare time?
Among other things, in my spare time I enjoy: composing for the classical guitar, playing chess and other strategic games, playing badminton, and spending time with my friends and family.