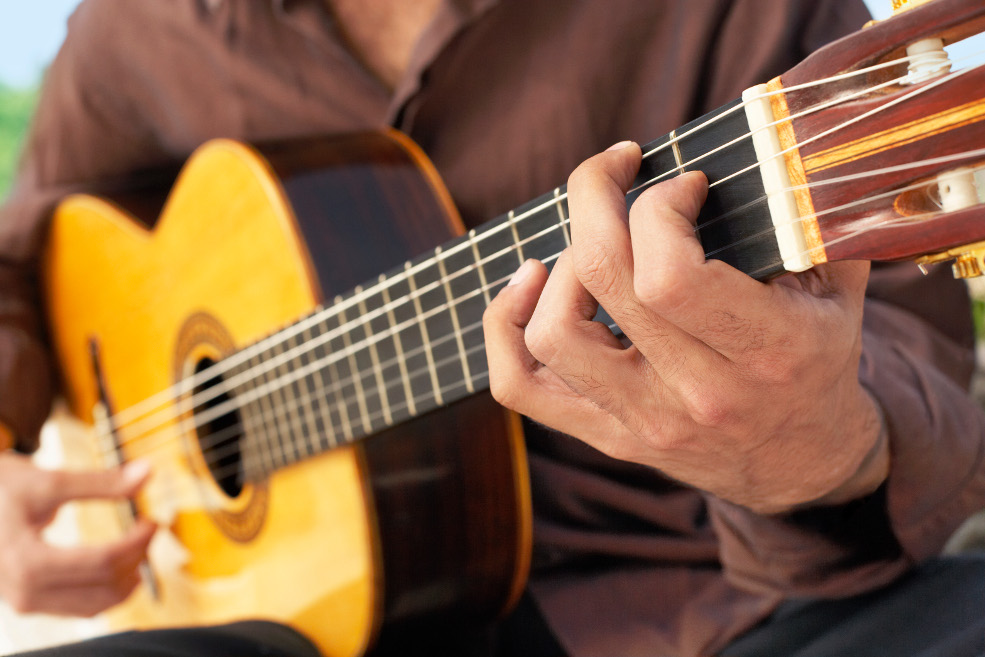 John Dall
Each month we profile a musician from our Guitar Society Orchestra. This month we feature local guitarist, John Dall. Let's find out a little more about John.
How long have you been playing the guitar and when did you join the orchestra?
I have been playing guitar since I was about 18 (not 8 as in Colin Wright's mini biography issued when Mathew and I played at the Probus Club to illustrate Colin's guitars}.
As far as I can remember, it was abut 20 years or so ago that I joined the orchestra.
What have been your biggest achievements so far?
Building my own guitars when I was in Canada: one for myself, one for my daughter, Mary and one for my son, Neil.
Another achievement was playing with Mathew at the Probus Club mentioned above; but then maybe it will be my effort on the bass electric playing Zombie at the Maylands Concert this Sunday!
What is your favourite piece of music?
"Behutsames Tanzchen", published by Schott #5128 in 'Spielstucke fur drei Gitaarren' ; . I like it because It is a simple trio and easy to play, but, to sound beautiful, must be played with feeling.
What kind of guitar do you play?
I used to play (and still do at times) the guitar I built in Canada. The guitar, which I now prefer to play, was built by Colin Wright, a local Perth Luthier. Recently I have been having fun playing the electric bass, its owner being away on holiday at the moment. I shall also be glad to return it to him, since I am getting called "The Octogenarian Bassman" by orchestra members!
What do you enjoy doing in your spare time?
My spare time, in retirement, is taken up with morning swims in the ocean, playing chess on weekdays with a friend who lives at Ocean Village, in he weekends avoiding too much gardening and work around the house; as the song says: "I'm busy doing nothing, working the whole day through, trying to find lots of things not to do".